How to fix an NVIDIA Error Code 43, Nvidia display adaptor issues
How to fix an NVIDIA Error Code 43, Nvidia display adaptor issues
I've got quite a few clients over the past couple of years with Nvidia Quadro cards who keep having this recurring Nvidia Error Code 43 issue, and with this they get corruption of the screen and random rebooting issues.
This seems to be irrespective of whether they have Windows 10 or Windows 11.
This Nvidia Error Code 43 issue is quite easy to fix and in all cases so far it's only taken a few minutes to sort the problem out.
However, because of the frequency of this occurring half of the customers that have had this issue have now replaced their NVIDIA cards with the different manufacturer's card.
So, how do we fix the Nvidia Error Code 43 issue?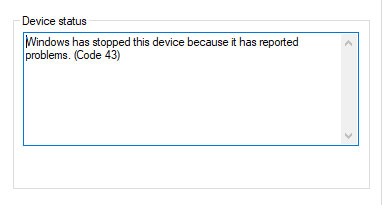 First of all, you need to check that this is the error that you are getting and you can do this by opening Control Panel and then going to Device Manager.
You will more than likely notice that the NVIDIA card is already showing an error as it will have a yellow triangle next to it.
If you right click on the name of the graphics card name and go to properties, this will bring up the details of the device and on the first page there will be a box which says device status. If your video device is not working it will more than likely say, error 43, within this box.
How do we fix this Nvidia Error 43?
Well, the first thing that you need to do is download the new drivers from the NVIDIA website, this is the support page: https://www.nvidia.co.uk/Download/index.aspx?lang=en-uk
Select the make and model of your video device and then the operating system. Once done click the download button.
Warning: NVIDIA drivers are huge in size and typically expect a 400 to 700 MB download.
The process
Now, this is how we will repair our installation but first, we need to remove the old drivers.
Go into Control panel and then select "Programs and Features" and Scroll down the list until you find the NVIDIA drivers.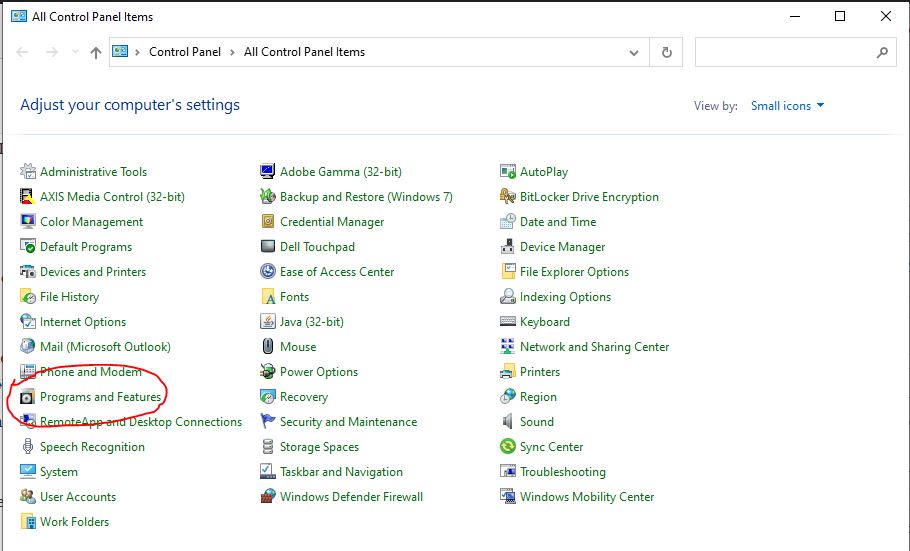 Depending on which NVIDIA card you have, I'm going to focus on the quadra devices which are installed in most of the offending machines I look after, these also have the audio drivers. So the screenshot below has the audio driver and the video driver visible and some of you may have the desktop manager software installed as well.
You need to remove all three of these as we are going to do a new installation shortly.
Once removed you may be asked to reboot your machine.
Warning:
I have encountered machines that will blue screen once the drivers have been removed and this blue screen may invoke the Dell recovery. Let the Dell recovery do its thing so that you can get back to the desktop.
Once the computer has rebooted fully it's time to do a fresh installation of the NVIDIA drivers that we downloaded earlier.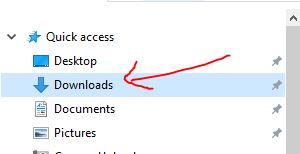 Find the downloaded driver installation package and double click on it. Unless you specified otherwise this will more than likely be in your downloads folder.
Once the installation is started you will be asked whether or not you want to do a default installation or a custom installation.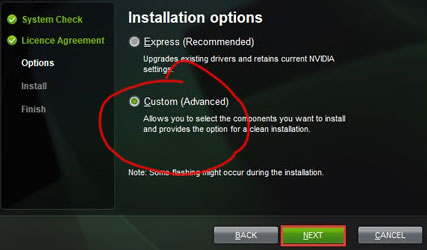 Please use the custom installation option as the default installation may give you the same issues as before, this will become clear in Step 2.
Step 2, you will be asked which components you wish to install. My advice is only to install what is necessary which are the audio and video drivers unless you absolutely must have the desktop manager I would only recommend the first two options.
There is a cheque box on this page that says "Perform a clean installation". Make sure that this box is ticked otherwise you may be left with the same problem as before.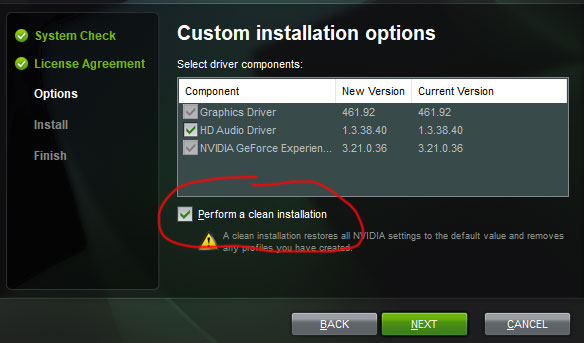 Click the next button and let the drivers install.
Once finished you may be asked to reboot your computer please do this.
Once rebooted your display should be corrected and if you go into the control panel and device manager the yellow triangle should have gone from your NVIDIA device.
To summarise this is not a full fix for the problem and it may reoccur again in the future. I don't know why it keeps reoccurring but this procedure so far has yet to let me down when it has reoccurred.
I hope this information was useful in sorting out your Nvidia error 43 problem?