This is the best way to switch on Internet Explorer compatibility mode in Microsoft Edge or at the very least the most functional way to use compatibility mode.
As some of us morn the passing of IE11, especially those of us who work in the CCTV field, where lots of DVR's and NVR's require plugins to display live video and playback video.
Thankfully, Microsoft has now put in place a way of circumventing this by using Microsoft Edge and letting you put the browser into compatibility mode.
Set up Compatibility Mode in Microsoft Edge
To do this they need to set up compatibility mode. To do this do the following:
Go to settings and more which are the three little dots in the top corner of the browser, thus.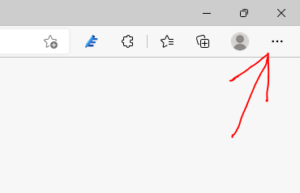 2. Once in settings, type "compatibility" into the search box as shown below and then select allow from the drop down box indicated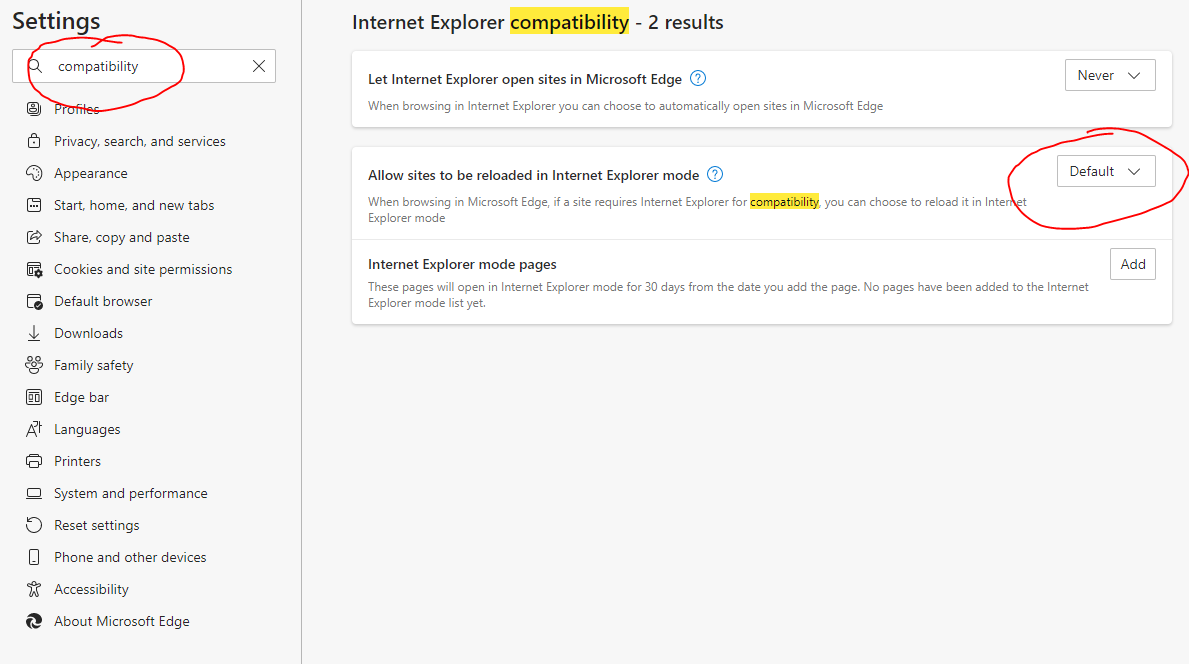 3. Restart Microsoft Edge and then go back into settings
4. Click on the Appearance option in the left menu and then scroll down to select which buttons to show on the toolbar: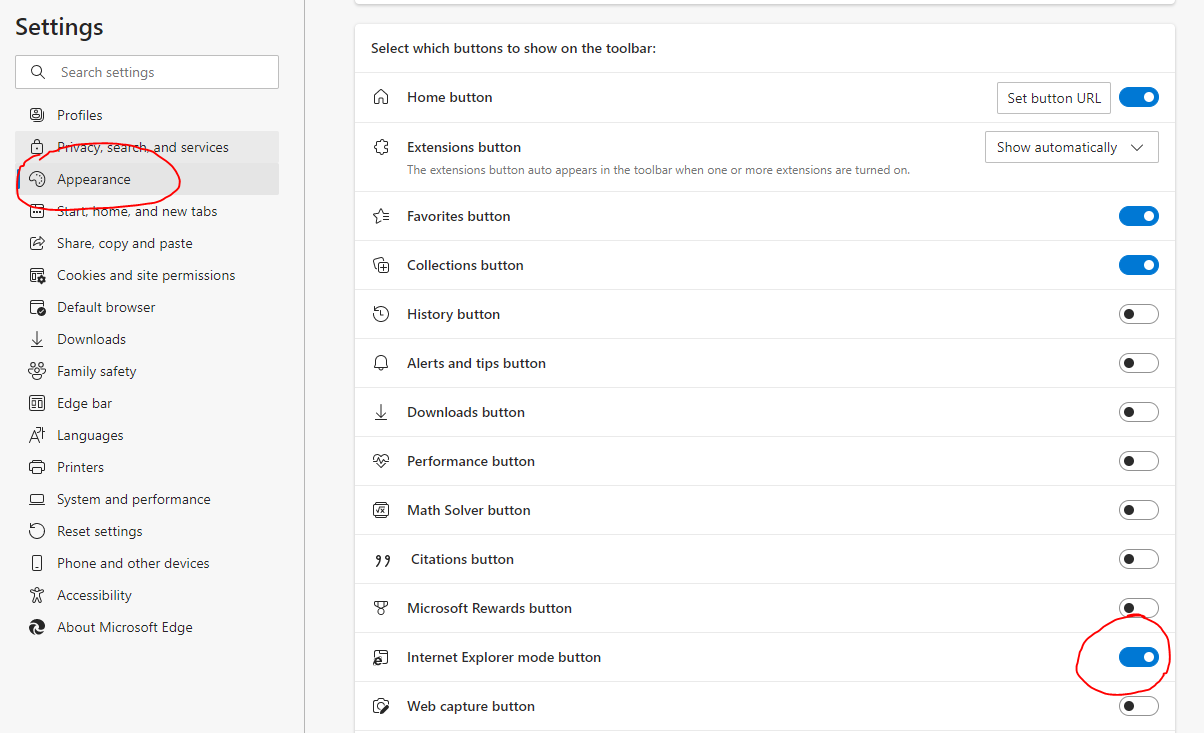 This will add a new button to the toolbar shown thus:

If you wish to use compatibility mode for any of your websites now, all you need do is click the Compatibility Mode button and Microsoft Edge will run this website in Compatibility mode.