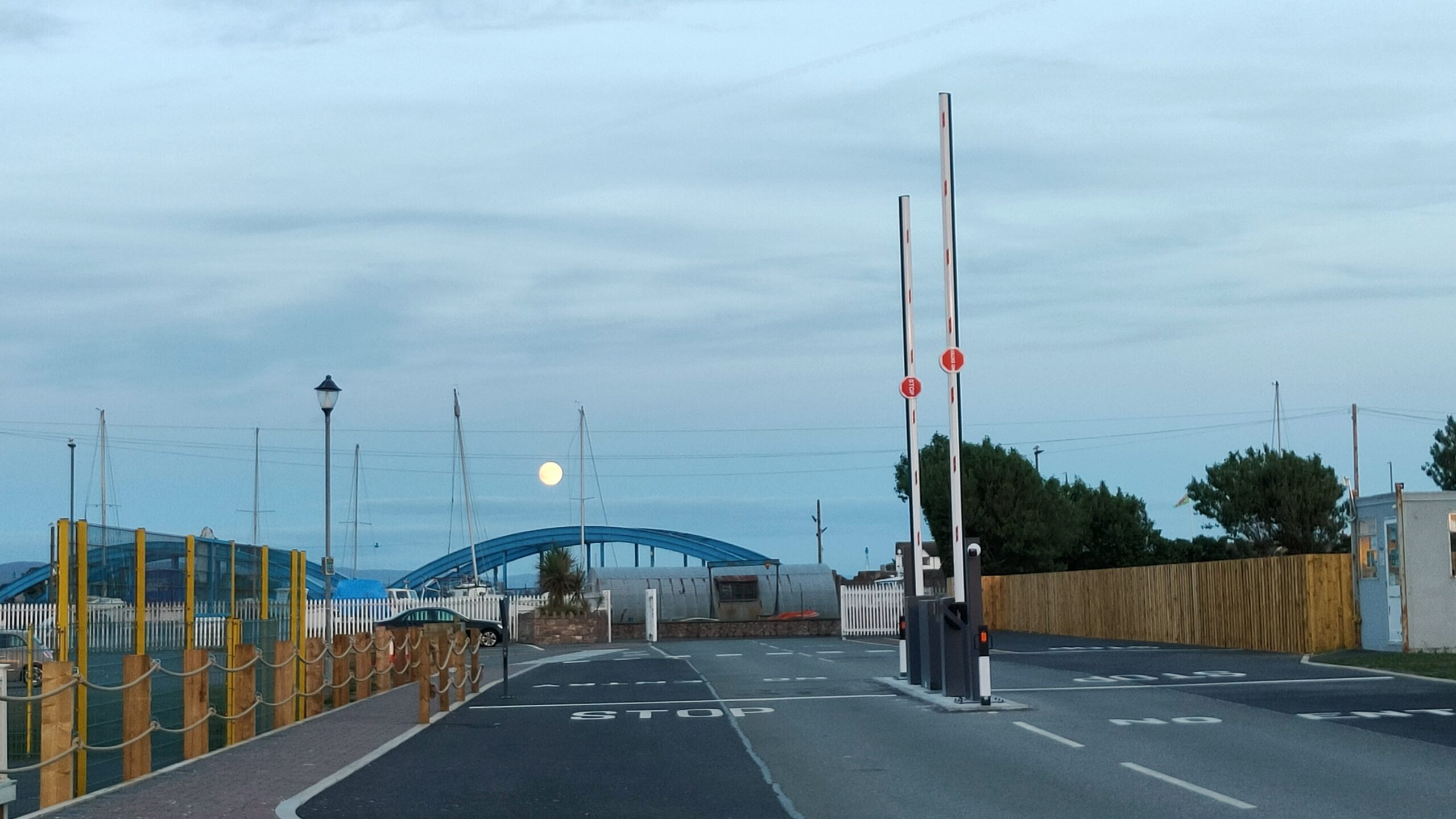 Quite a few people have been asking me "Where's Mikki?" and why I haven't posted anything on my site or social media for quite a while.
Lots and lots of things have been going on in my life recently, mainly work-related, which have taken me away from my home and social life but have also been vastly enjoyable.
Since the start of the year, I've been in Rhyl, working at a holiday park for 4 out of the past 6 months, and I've loved every minute of it!
Not just the work that I've been doing but also the people I've been working with.
To start with, the park has a new development, and this has required running over two kilometers of cable to twenty-five locations which all needed terminating so that we can install Wi-Fi access points at each of these locations.
I've also put in fiber optic cable to link several areas of the holiday park together and this has required me to go and learn new skills to complete this part of the operation.
I also started a project which we quoted for just before the start of COVID and this was to automate the entrance and exit barriers at the park.
This has meant I've been project managing this job and helping organize ground workers to undertake the installation of a traffic island, which is now home to two automated barriers, automatic number plate recognition cameras, and intercoms.
This will allow the residents of the park to enter just by driving up to the gates, putting in a pin code, or by speaking to reception/security.
Most of my previous skills have been pivotal in this project but it's been a learning curve to put all these skills together to make such a system work.
I really have loved working with some of the people on this. They've not only brought an element of fun to work but also their professionalism.
Now everything is done and working I'm quite rightly immensely proud of this project and look forward to phase 2 of the project which is to automate other entrances around the holiday park.
Here are a few photos of what I've been doing.
Personally, I've been dealing with trying to keep up with my social life and dating life.
I've been dating recently and its proving to be a major head fuck as everyone I've been out with over the past 6 months has got enough baggage to fill the Albert hall and when I've sorted all my shit out its hard to deal with someone who is either still dealing with their ex, dealing with the emotional damage from their ex or they have tendencies I find undesirable or unwanted in a mate.
I've missed my friends in Manchester as well recently and need a night out, but you know I'll be at Pride in August so prepare yourselves for that. Karaoke Queen at the ready!
A few new friends have come into my life and despite only knowing them for 4 months they are fantastic people and despite their fame and fortune are incredibly down to earth and I've sent many a day sat just chewing the fat like we've known each other for years.
Speaking of knowing folk for years, I love spending time with the Pendle crew, and again it's a joy to catch up with my besties now and again.
I've also recently bought another car, a convertible Mercedes and despite the price of fuel being higher than the moon We've done over 6,000 miles together since I picked her up in March, 90% of that mileage is with the roof down. I've missed having a convertible for the past 4 years and this car just makes my heart sing as its a peach of a car. I've got a great tan because of the mileage i've done and the weather we've had.
Life is good but it could be a bit better so let us see what the next 6 months bring.
Hopefully, a few weeks away in Spain, Italy or Japan. Who knows?!